Capacity Building Initiative for Transparency in Bosnia and Herzegovina
A look at UNDP BiH efforts to implement climate action and meet the country's commitments to the Paris Agreement
What is the CBIT?
The Capacity-building Initiative for Transparency (CBIT), financed by the Global Environment Facility (GEF), supports developing countries to build institutional and technical capacity to meet enhanced transparency requirements as defined in Article 13 of the Paris Agreement.
As part of the Paris Agreement, all countries agreed to an enhanced transparency framework for action and support, with built-in flexibility for those developing country Parties that need additional capacity. CBIT projects build on existing transparency arrangements, as well as on country efforts to develop National Communications, Biennial Update Reports, and other international greenhouse gas (GHG) assessment and review processes.
The CBIT has three aims
Strengthen national institutions for transparency-related activities in line with national priorities
Provide relevant tools, training and assistance for meeting the provisions stipulated in Article 13 of the Paris Agreement
Assist in ensuring transparency
CBIT in Bosnia and Herzegovina
As a party to the Paris Agreement, Bosnia and Herzegovina (BiH) has an obligation to report on its progress towards the Nationally Determined Contribution (NDC), and on other aspects of climate change action based on improved transparency frameworks in accordance with Article 13 of the Agreement. Article 13 provides a framework for improved transparency with an aim to build mutual trust and reliability and promoting the effective implementation of the activities identified by the NDC.
Currently, Bosnia and Herzegovina has to meet its growing reporting obligations with limited resources, which will necessitate a move from the status quo of ad hoc climate change monitoring, reporting and verification systems, to a continuous and coherent data collection system with an emphasis on collecting high quality data. Concurrently, the country needs to address data coordination and data flow issues to become more efficient in reporting and to avoid duplication and unnecessary burdens on data providers.
The transition from currently scattered, inconsistently updated, and disparate methodologies between the different BiH entities and between different sectors, to an integrated, robust system will require new legal support for data exchange protocols and an integrated system of measurement, reporting and verification. The benefits, however, will be significant. The country will receive the information needed to support the achievement of its political goals of green economic development and EU accession, and will be able to speak with one voice on climate change as a party to the UNFCCC and to other multilateral environmental agreements.
The overall objective of the project is to enable Bosnia and Herzegovina to develop its capacity to meet the requirements of the transparency framework in accordance with the Paris Agreement on Climate Change.
The project envisages this will be achieved via the following:
Strengthening institutions to improve monitoring and reporting practices
Establishing a domestic system of climate change monitoring, reporting and verification
Improving information for gas inventory, greenhouse effect and NDC
Capacity building to strengthen and harmonize legislation in the field of monitoring, reporting and verification
To achieve the desired change, the project will support the country in several ways, such as strengthening relevant legislation (including bylaws), supporting coordination between institutions, facilitating reporting and verification, as well as designing and launching monitoring, reporting and verification systems for reporting purposes in accordance with Article 13. In turn, this infrastructure will also support other environmental reporting obligations, improve the GHG inventory in BiH and its NDC, as well as integrating gender mainstreaming into monitoring, reporting and verification activities and supporting regional mutual exchange between related institutions.
As part of component 1:
The project addresses institutional and organizational barriers for transparency using bylaws to establish three types of coordination: vertical public sector coordination; horizontal coordination of the public sector and coordination between government and private sector data providers; and the reduction of overlap and duplication.
This component also introduces a simplified monitoring, reporting and verification system for the collection, analysis and reporting of climate change-related data, which will rely on existing databases and reduce the number of reports required by individual government actors.
The monitoring, reporting and verification initiative will adhere to the principles of the European Environment Agency's Joint Environmental Information System. These principles stipulate that in the context of environmental information: 1) this information should be managed as close as possible to its source; 2) it will need to be collected once and distributed to others for different purposes; 3) it should be easily accessible in order to facilitate the implementation of reporting obligations; 4) it should be easily accessible to all users; 5) it should be accessible to ensure comparisons and citizen participation at the appropriate geographical level; 6) it should be fully accessible to the general public both geographically and linguistically; 7) They should be supported by common, free open source software standards.
As part of component 2:
The project addresses organizational and individual barriers for transparency in this component, via activities designed to address specific barriers to creating an improved transparency framework. Training, exchanges between related institutions, and accompanying forms and guidelines will enable continuous capacity building and optimal use of the system introduced under component 1.
This proposed approach has the benefit of resolving capacity gaps by reducing workload, shifting from ad hoc to continuous data monitoring, reducing overlaps and inefficiencies in data collection, and increasing the quality of the collected data.
Ultimately, all of the inspirational gains of climate change mitigation and biodiversity conservation depend on a high level of data and information technology coordination. By ensuring that the BiH government can accurately, efficiently, and transparently collect and transmit climate data, this project ensures that the Paris Agreement itself is closer to achieving its aspirations.
For more info, visit here and here.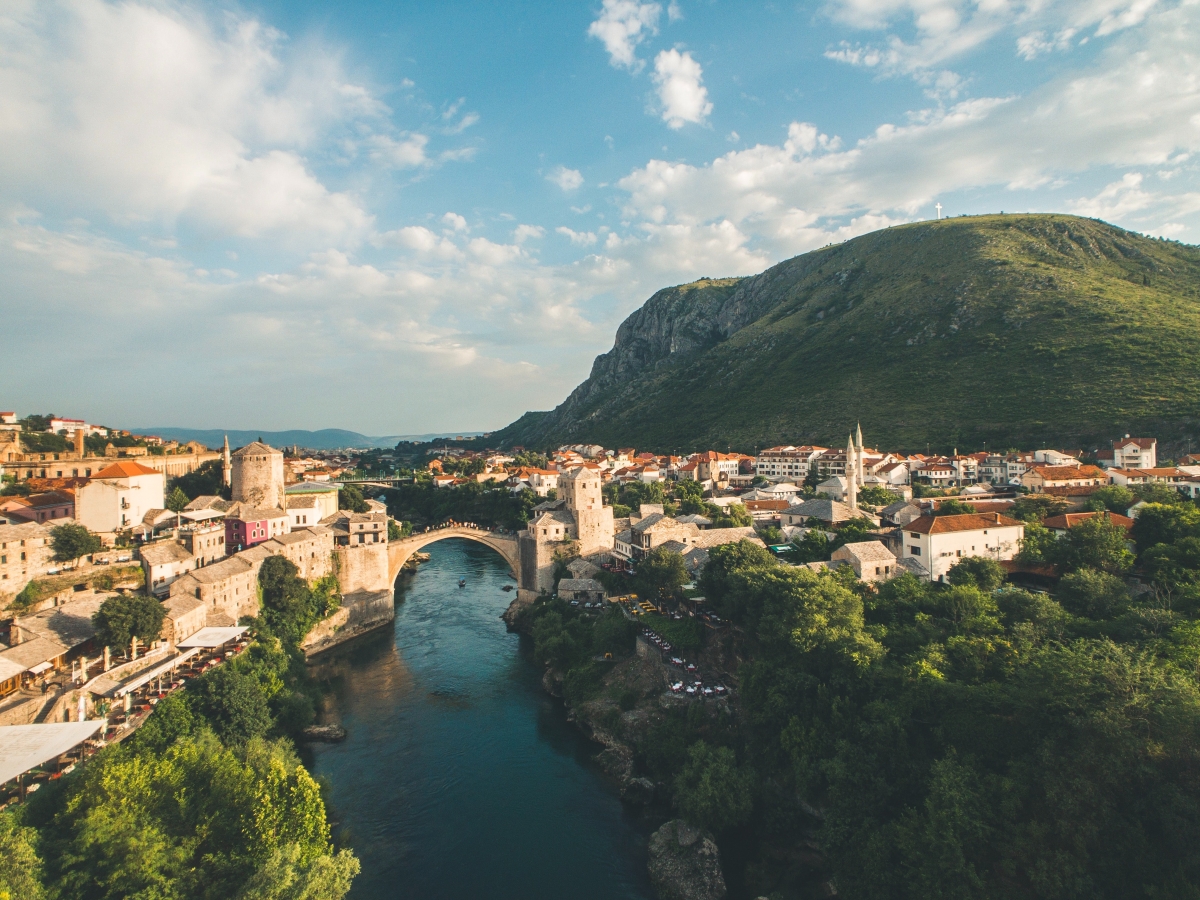 Last Updated: 6 Apr 2022