COP27 Side Event: Youth Engagement in Climate Change Adaptation
| Sun | Mon | Tue | Wed | Thu | Fri | Sat |
| --- | --- | --- | --- | --- | --- | --- |
| | | | | | 1 | 2 |
| 3 | 4 | 5 | 6 | 7 | 8 | 9 |
| 10 | 11 | 12 | 13 | 14 | 15 | 16 |
| 17 | 18 | 19 | 20 | 21 | 22 | 23 |
| 24 | 25 | 26 | 27 | 28 | 29 | 30 |
| 31 | | | | | | |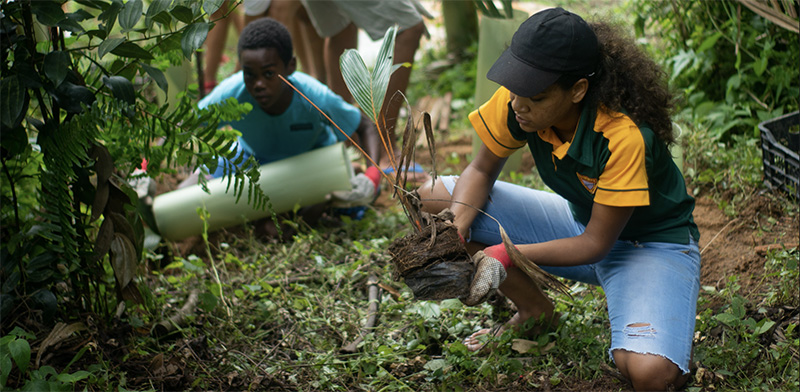 Adaptation Fund Engages Next Generation
Time: 3:00 PM to 4:30 PM  
Location: Room 5 (Memphis)  
Host: Adaptation Fund 
Since its inception, the Adaptation Fund (AF) has supported projects that have largely benefited youth. This support occurs both directly and indirectly as youth make up a significant proportion of the population in project locations.
Projects have invested especially in building capacity of youth through training and worked with them to raise awareness in their communities.
The Adaptation Fund supports locally-led adaptation actions to increase the resilience of the most vulnerable social groups. As such, it has a unique position to capitalize on its knowledge bank about youth's role in adaptation across regions of the developing world. From its inception 15 years ago, the AF has been an innovative fund that has pioneered Direct Access while often piloting the first adaptation projects in vulnerable countries and creating a knowledge base to scale up or replicate them. Youth are particularly active in innovative adaptation interventions; youth seek tangible outcomes that can be scaled up.
This event will discuss youth's participation in climate adaptation projects supported by the Adaptation Fund, their roles as actors and beneficiaries of these interventions and the barriers they faced. It will also present findings from a recently completed study on the topic of youth engagement in climate change adaptation with examples from the Adaptation Fund portfolio, including UNDP-supported projects in Cuba, the Seychelles and Cook Islands, as well as the ongoing project on Adaptation Innovation.  
Adaptation Fund leaders, country implementers, and representatives of NGO networks will speak about the importance of youth engagement in climate adaptation interventions.
Speakers include: 
Ms. Omnia el-Omrani, COP27 President Envoy on Youth
Mr. Albara Tawfiq, Adaptation Fund Board chair
Ms. Alyssa Gomes, Climate Change Specialist, Adaptation Fund Board Secretariat
Hajar Chmanti Houari, Investment Promotion Officer, Aggregation and Partnerships, Agency for Agricultural Development (ADA), Morocco
Claudia Godfrey Ruiz, Director of development and supervision of projects, Profonanpe, Peru
Srilata Kammila, Head, Climate Change Adaptation, UNDP
Inger Ashing, CEO, Save the Children International 
Natalie Mangondo, YOUNGO Finance and Markets Working Group
Grecia Barcena Calderon, Youth representative, Scout Movement, Mexico
Mawusé Hountondji, JVE, Benin
Agenda available here.
Contact: Montserrat Xilotl montserrat.xilotl@undp.org 
Links
'Adaptation Fund Climate Innovation Accelerator - At a glance' 
'The Song of the Birds Returns to Cuba's Gulf Coast' | 'From Manglar Vivo to Mi Costa' | 'Esplendor del Manglar Viviente' 
'Moving with the times: The Cook Islands is embracing technology for climate action'