Local Climate Stories in Viet Nam
The Youth4Climate in Viet Nam has two main objectives.  Firstly, we want to build youth capacity to understand better the challenges associated with climate change in Viet Nam and be empowered in their roles as agents of change. Secondly, in close collaboration with the Government, UNDP will launch the first Special Report on Youth for Climate Action in Viet Nam, entirely written by youth, as well as introduce a concrete action plan towards COP26 and a broader roadmap to accelerate youth-led climate actions from 2021-to 2025, in parallel with Viet Nam's NDC.
More than 100 youth got the opportunity to join the regional consultations in the North, Central and South Viet Nam from July to October, as well as the National Writeshop in December in Quy Nhon. They have learned from prominent scientists, policymakers, and impacted communities. We interviewed three outstanding youth to learn more about the projects they implement and capture what their motivations to join the Youth4Climate initiative are and contribute to advancing the climate agenda in Viet Nam.
Climate action of disabled community in Viet Nam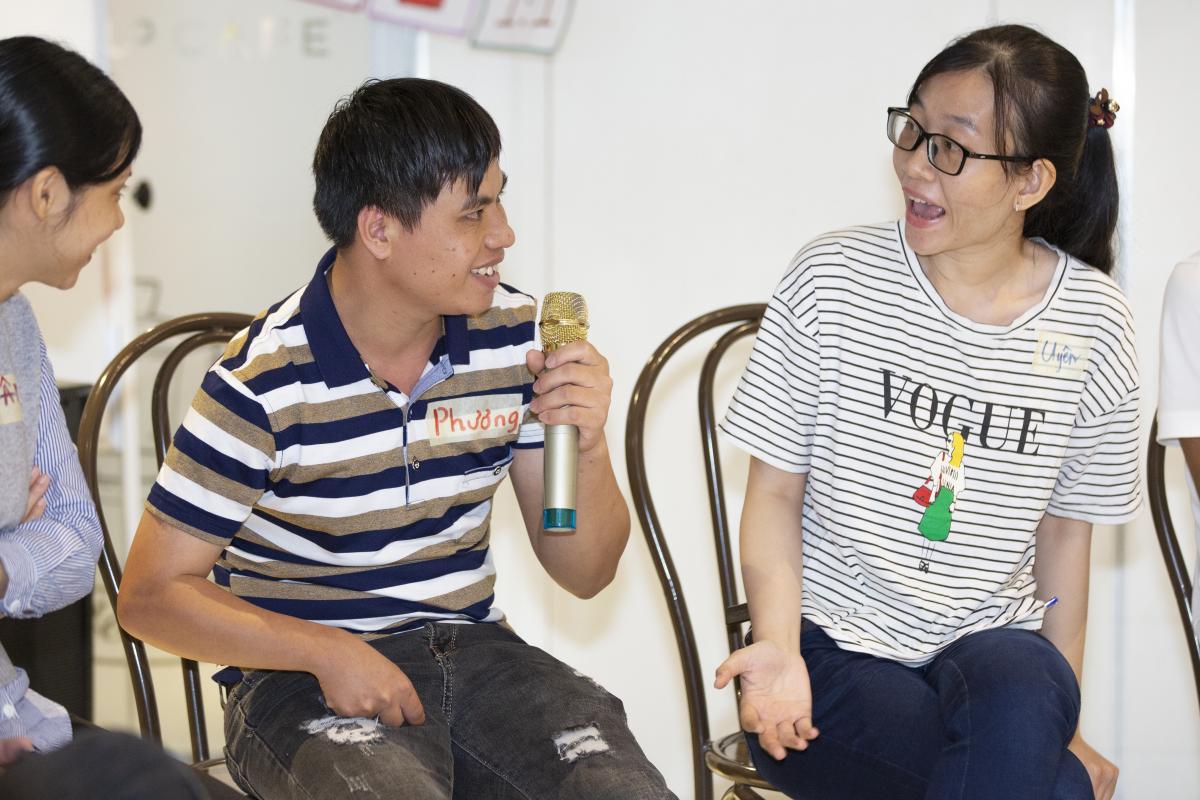 Van Phuong shared that "There are many people in our disabled community selling lottery tickets to raise their families' incomes. But in recent years, in the rainy season, heavy rains often last long, the road is flooded for a long time, they cannot ride a wheelchair to cross the flood to sell lottery tickets. That is why the livelihood of them and their family is affected much." With the desire to create stable jobs in a sustainable, environment-friendly way for the local disabled community, Van Phuong has proposed the idea: popularizing and teaching straw mushroom farming to people with disabilities so they can be applied at home by themselves. With this idea, the by-products of straw will be utilized as a growing medium for fungi, helping to reduce a significant amount of greenhouse gas emissions from burning dry straw at the end of the rice harvest.
The effort to reduce food waste in Hue City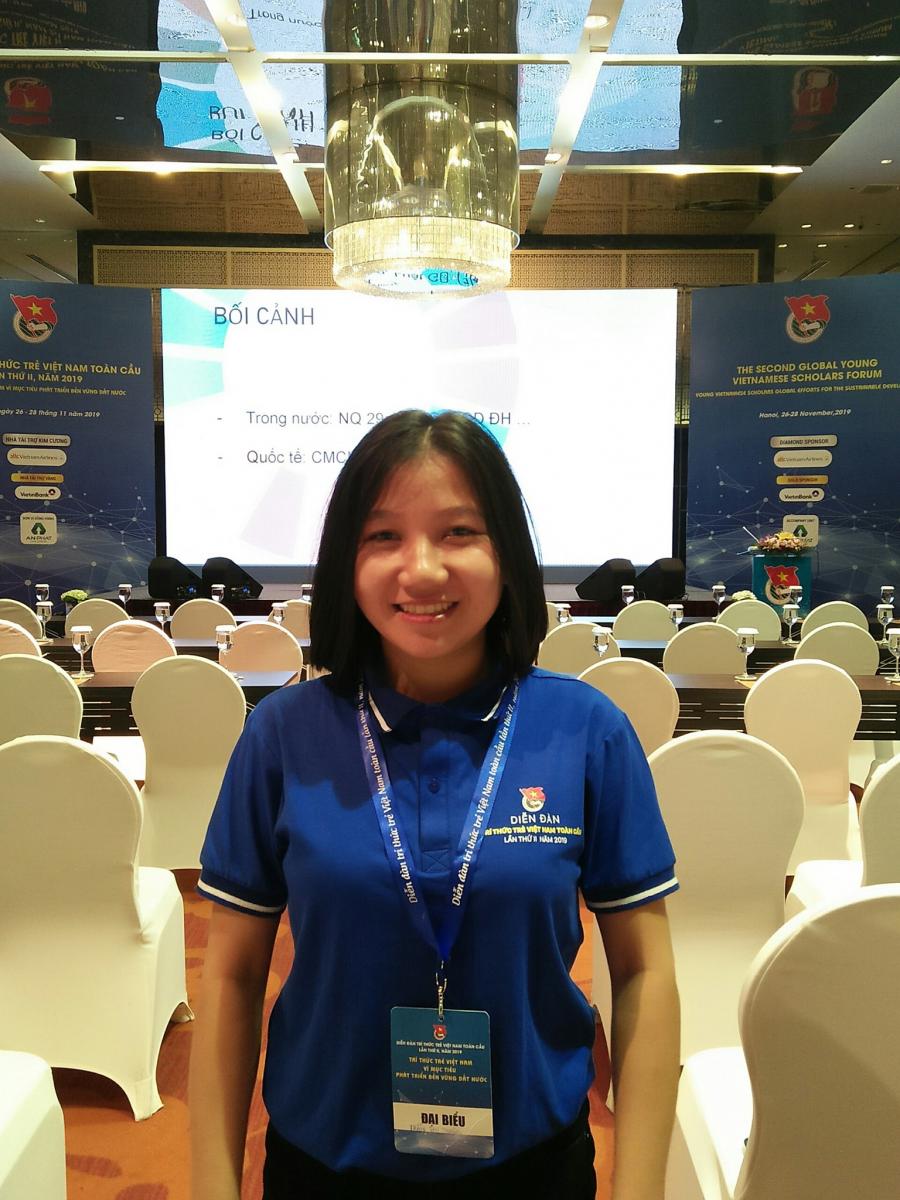 More than 20 years of sticking to the central land strip, now Tran Thi Tuyen is very "familiar" with hundreds of storms, floods and prolonged heat and dry spells. Before rainy seasons, she and her parents should stock up on food for the whole family as well as the cattle, harvest before the floods, and shield the roof. During dry seasons, they try to save freshwater. The water used for bathing can be stored and used to water plants and crops. "It is familiar to do it all the time, but I'm still scared. If one day the flood swept away all my house, and my parents also lost their jobs because of natural disaster, I do not know what I have to do."
Experiencing floods, storms or droughts and its consequences since her childhood, Tuyen comprehensively understands the importance of mitigating the impacts of climate change on human life. And for this little girl, the mitigation begins with very simple actions. Currently, Tuyen is working in the Hue Garbage Enzyme (GE) Tour project, a social project aimed at disseminating the way to make bio-enzyme cleaner for members of the Hue City Women's Union. With this product, food waste will be used to make detergent instead of using chemicals, and at the same time, reduce a large amount of excess food being released into the environment. Tuyen shared that: "I willing to do everything to help the environment within the limited resources that I have, regardless of whether people around me say or look at myself."
Efforts to support the ethnic minority communities to develop a sustainable economy under the impacts of climate change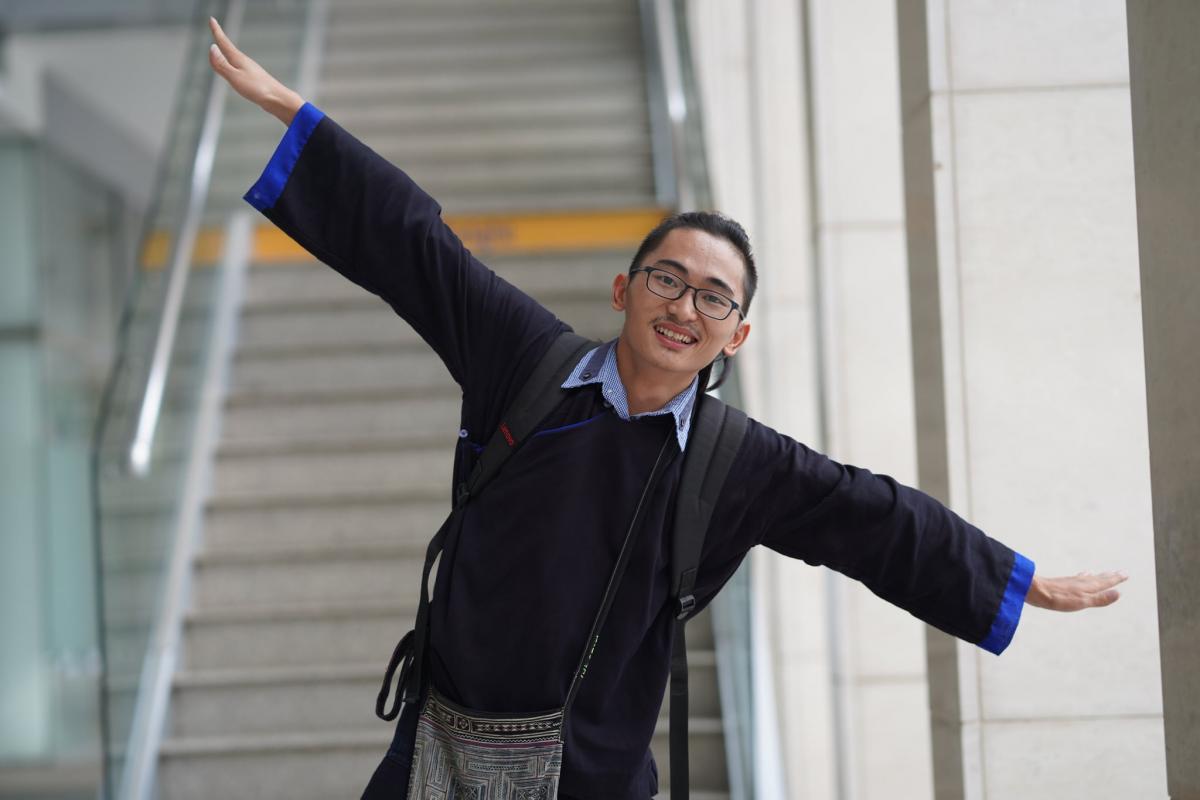 Born and raised in a poor family in Mu Cang Chai, Khang A Tua understands that his family and H'Mong ethnic minority community have not known about climate change or global warming, despite their only source of livelihood (rice cultivation on terraced fields) is seriously affected by those phenomena. 
Therefore, Khang A Tua, in collaboration with the H'Mong Development Action Group has written and translated many documents regarding climate change into Mong language in order to H'Mong people can read and initially approach this global issue. In addition, the project "Na Na" (means: "Mom") co-founded by Tua also supports H'Mong women in Mu Cang Chai to restore native breeds as well as plants to sell and earn more income. These products also help to restore the ecosystem there and create sustainable development for their homeland and their communities.
Last Updated: 3 Mar 2021