Supporting Armenia to advance their NAP process
Introduction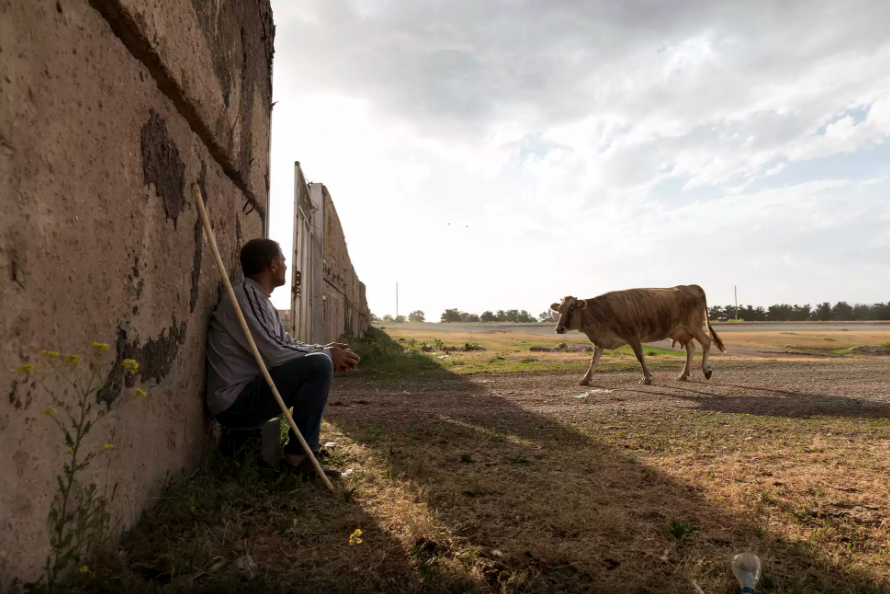 Country background, Sustainable Development Goals and Paris Agreement
Armenia is a small landlocked country in the Caucasus region with a mostly mountainous terrain, fast flowing rivers and few forests. Its highland continental climate means it is subject to hot summers and cold winters. Agriculture is a core sector in Armenia, employing 44 percent of the working population, although its contribution to the economy is on the decline, with the services and industrial sectors growing instead. Climate change is already affecting Armenia, with an annual mean temperature increase of 1.03 °C and decrease in precipitation of 10 percent recorded during the period 1935 – 2012. Extreme weather events, including heavy rainfall and hailstorms, are increasing in frequency, and desertification and land degradation are set to worsen. Agricultural lands cover 69 percent of the territory and 80 percent of these lands are already being affected by climate change impacts, with decreasing crop yields projected in the future.
Although Armenia is in the final stages of transitioning from a semi-presidential system to a parliamentary republic, it has developed an institutional framework that can facilitate the achievement of the Sustainable Development Goals (SDGs) and the goals of the Paris Agreement. The Strategic Program of Prospective Development 2014-2025, the overarching development strategy, mentions the limitations that climate change will pose to economic growth. More specifically, the National Strategy on Disaster Risk Management (2017) integrates climate change and incorporates SDGs. 
These policies and strategies take a strong focus on mitigation, however, in
Armenia's INDC
, which later became their
First NDC
, as they ratified the Paris Agreement in 2017, adaptation is given more weight. The NDC prioritises the following sectors as those most vulnerable to climate change and in need of adaptation interventions: natural ecosystems; human health; water resource management; agriculture, including fisheries and forests; energy; human settlements and infrastructure; and tourism. It identifies the foundation of its adaptation strategy to be the application of "an ecosystem-based approach to mitigation and adaptation actions, giving preference to balanced and combined actions". Another key document, that reflects on the consequences of climate change scenarios, is the
Third National Communication
to the UNFCCC, submitted in 2015. The Fourth communication will be developed in 2019.
How has the NAP-GSP supported to date?
 

Conducted a mission to Armenia

 

Between 7 – 9 December, 2016, the NAP-GSP undertook a preliminary mission to identify Armenia's strategic priorities regarding the NAP process. Through a stakeholder roundtable, qualitative interviews and extensive desk research, an assessment of relevant initiatives on climate mainstreaming and of the institutional framework and capacities relevant to the NAP process were conducted.

 

 

Production of a Stocktaking Report

 

Informed by the mission and the consultations with key stakeholders, a Stocktaking Report was produced. The report identified the most pressing weaknesses regarding climate change related risks and adaptation to be: (i) a lack of clear processes for updating risk information and for prioritising adaptation measures; (ii) a lack of awareness and capacity of sector ministries in terms of climate change and adaptation; and (iii) a lack of integration of climate-induced risks and adaptation into planning processes. The Stocktaking Report includes a roadmap for the NAP process to address these gaps.

 

 

Helped build capacity and  facilitated access to additional climate finance

 

 

 

 
Project details
Armenia submits thier Intend Nationally Determined Contribution (INDC) to the Paris Agreement
Government delegation from Armenia attends the NAP-GSP Eastern European, Caucasus and Central Asia Regional Workshop, Chisinau, Moldova
A stakeholder roundtable is held to identify the strategic priorities for Armenia's NAP process
A Government Decree requests that a Concept of Ecosystem Approach to Climate Change Adaptation, and a NAP, are developed and submitted to government for approval
Armenia begins drafting a Readiness proposal to submit to the GCF for potential funding to support the NAP process
A Stocktaking Report and a preliminary roadmap for advancing the NAP process in Armenia is developed
The Readiness and Preparatory Support Proposal is submitted to the GCF
Armenia ratifies the Paris Agreement
Reports and publications