UNDP Climate Change Adaptation
What We Do
Climate change is real. With fluctuating weather patterns, sea-level rise, increases in droughts and floods, and uncertain climate outlooks, the world's most vulnerable populations are facing ever-increasing risks, food insecurity, limited opportunities and few chances to break through poverty traps and build better lives. For UNDP, adaptation to climate change means advancing more resilient, sustainable development outcomes that take into consideration ongoing and future climate-related impacts. Our community-driven approach includes supporting integrated climate change strategies, advancing climate-resilient agriculture, promoting ecosystem-based adaptation initiatives, fostering resilience for food security, supporting integrated water resource and coastal management, creating improved climate information and early warning systems, and building climate resilient energy and infrastructure platforms designed for the 21st century.
Working in concert with international development agencies, donors, civil society, national governments and local stakeholders this work is designed to build lasting resilience for at-risk communities and promote a global zero-carbon future. Our gender-responsive approaches work to empower women as agents of change and leaders in climate actions. The world faces an uncertain climate future. Without sustained support, hard-won gains in poverty reduction, food security, gender empowerment, access to quality education and other goals outlined by the sustainable development goals will be derailed. This means women and children will continue to go hungry, people will be forced to migrate to avoid the impacts of climate change or flee from rising seas, and global processes to build peace will face new and ever-more complex hurdles.
UNDP is a leader in climate change adaptation. These concrete activities are designed to inform climate-smart policy and strategy development, and support nations in building National Adaptation Plans and Programmes of Action that will protect vulnerable populations from the threats posed by a changing climate.
Our Goal
UNDP works in nearly 170 countries and territories, helping to achieve the eradication of poverty, and the reduction of inequalities and exclusion. We help countries to develop policies, leadership skills, partnering abilities, institutional capabilities and build resilience in order to sustain development results.
This is a critical time for the world. At UNDP, we see this period as a huge opportunity to advance the global sustainable development agenda. Last year, world leaders adopted the 2030 Agenda for Sustainable Development to continue the work of the Millennium Development Goals. UNDP is working to strengthen new frameworks for development, disaster risk reduction and climate change. We support countries' efforts to achieve the new Sustainable Development Goals, or Global Goals, which will guide global development priorities for the next 15 years. In all our activities, we encourage the protection of human rights and the empowerment of women, minorities and the poorest and most vulnerable. This is done through partnerships.
Climate Change Adaptation Thematic Areas
UNDP's climate change adaptation works across seven thematic areas to support vulnerable communities in building resilience to climate change.
Main Focus Areas
Climate Change and Disaster Resilience
Our Website
The UNDP Climate Change Adaptation Portal is a knowledge-sharing platform that highlights UNDP-supported climate adaptation projects around the world.  We share information on country-led programmes and projects financed by the Global Environment Facility Least Developed Country Fund (LDCF), Special Climate Change Fund (SCCF), Green Climate Fund, Adaptation Fund (AF), bi-lateral donors and through decentralized cooperation supported by UNDP's Down to Earth: Territorial Approach to Climate Change (TACC) project.
Together with partners, UNDP supports climate change risk management in the context of agriculture and food security, water resources, coastal zone development, public health, and climate change-related disaster risk reduction. To finance this work at the national, sub-national and community levels, UNDP helps countries secure climate change adaptation finance that is available through vertical funds such as the Adaptation Fund, the Least Developed Countries Fund and the Special Climate Change Fund (both of which are managed by the Global Environment Facility, GEF), the Green Climate Fund, as well as other multilateral and bilateral sources. UNDP supports countries to optimize the use of these public funds by also leveraging and catalyzing private finance for adaptation.
Our Leadership
Learn more about UNDP's mission and leadership team.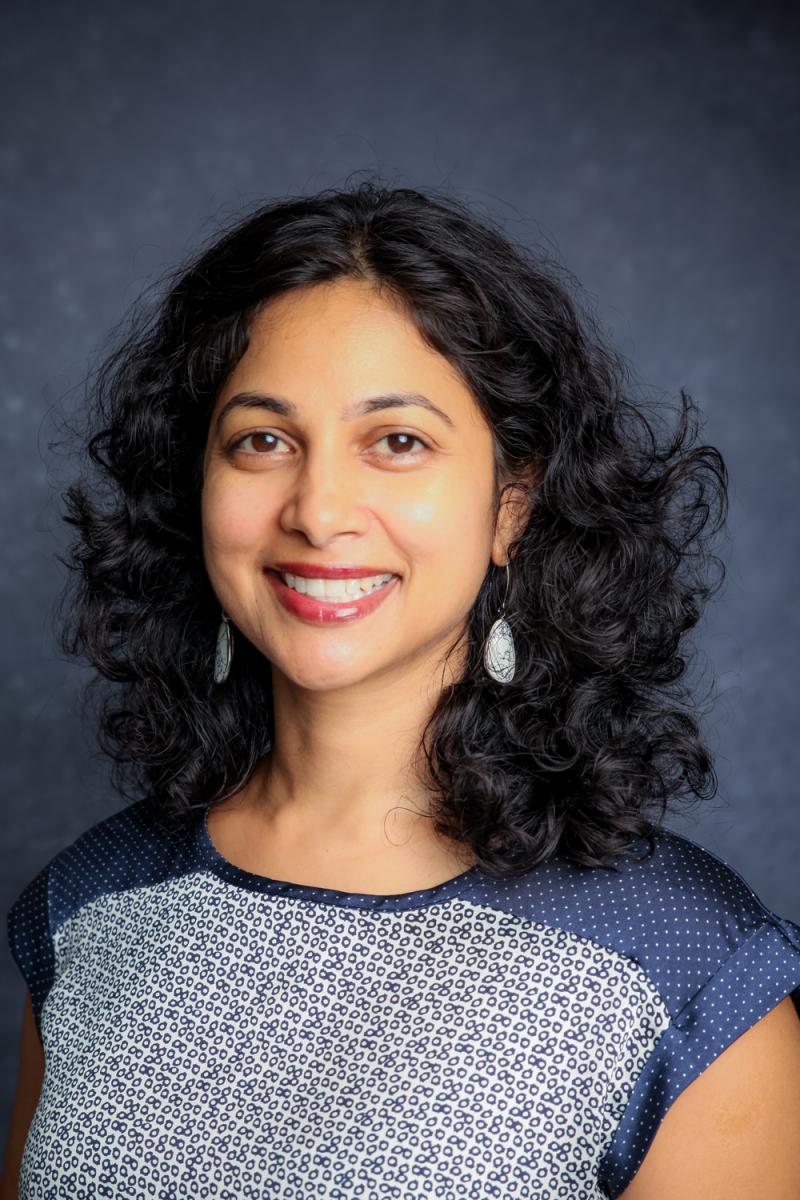 Srilata Kammila, Head of Climate Change Adaptation, UNDP
Srilata Kammila serves as the Head for Climate Change Adaptation, in the Bureau for Policy and Programme Support at UNDP. She is responsible for strategic leadership and management of adaptation programming in over 100 countries. She also oversees UNDP's support to countries on mainstreaming adaptation into policy and planning. UNDP's adaptation portfolio assists countries to advance climate-resilient development in the context of the SDG agenda.
Srilata has broad expertise in low-emission and climate-resilient technologies and practices, livelihoods and enterprise development, climate policy and climate finance with a particular focus on working with the private sector in advancing green, climate resilient development. Prior to joining UNDP, Srilata worked at the World Bank and guided several projects in Africa, Asia and Small Island Developing States to develop and deploy energy access, renewable energy and energy efficiency policies and investments. Srilata began her career with the private sector, working at IBM, where she led products and services related to information management and business and market development.
Srilata holds a Bachelor of Science (Engineering) degree from University of Alberta in Canada and a joint Masters in Business Administration from MIT and Master of Public Administration from Harvard, USA.