Forest protectors in the Philippines: How Indigenous groups are safeguarding nature and supporting the fight against climate change
Creation date: 9 Aug 2023


In the mountainous province of Bukidnon in the southern Philippines, the impacts of climate change are becoming clearer and clearer by the day. The area has two difficult rainy and dry seasons and strong winds yearly. In recent years, however, farmers have reported
longer periods of drought and heavier rains
.  
Jemuel Perino has himself noticed the changes. For example, his community has struggled with erosion in the last few years. Climate change, however, is not their only challenge – deforestation and biodiversity loss have also emerged as key threats with devastating implications for culture, youth, and livelihoods.
As Chairman of the Council of Elders of the Bukidnon Umayamnon tribe, Jemuel is not sitting back. He coordinates a locally-led project under the community-based organisation Bukidnon Umayamnon Tribe Kapu-unan To mga Datu (BUKDA)  that helps reduce the impacts of climate change while restoring nature, and generating sustainable income for Indigenous peoples. 
"The project aims to tackle deforestation and pollution by promoting the planting of bamboo and cocoa by local farmers in Mindanao. Specifically, the project aims to train people on cultivating, harvesting, and marketing those two products. We have 1,442 members and all of them, through their respective Clan Leaders, as represented in the Council of Elders, will benefit from the income of the plantations," explains Jemuel.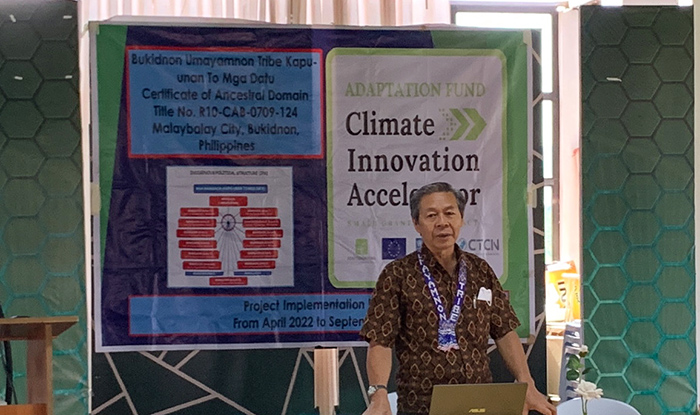 Jemuel Perino
The small but impactful project is focused on an intensive reforestation plan, aiming to plant 20 hectares of vegetation as green cover along the Pulangi River.  
"In the Philippines, most of our forest lands and headwaters fall within the Ancestral Domains of the various Indigenous Cultural Communities/Indigenous Peoples," explains Jemuel. "There is a real need for the world to fully recognize their important contributions in conserving the environment that benefits the entire population."
"Pulangi River is the second largest river system in the whole country, and water from this river has multiple uses, aside from its cultural values (such as hydropower, irrigation, navigation, fisheries, and home to some tribal groups in Mindanao island). A substantial portion of its headwaters is already deforested, affecting the natural functions of the watershed/ river basin," says Jemuel.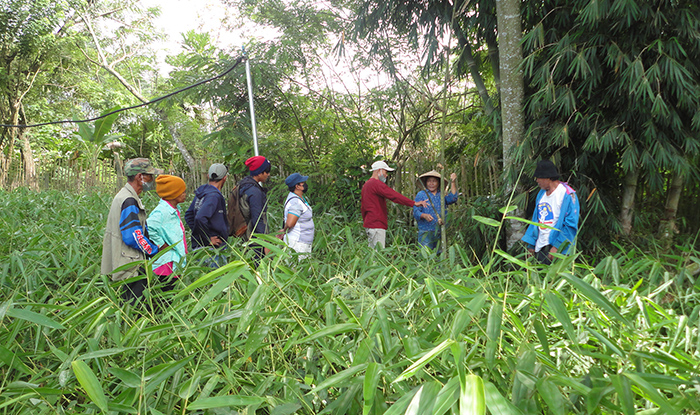 Part of the AFCIA grant's impact is an increase in short-term employment from tree planting and the longer-term creation of sustainable small enterprises selling bamboo and cocoa products.  
Climate change in the Philippines 
Climate change is exacting a heavy toll on Filipinos' lives, properties, and livelihoods. Left unaddressed,
it could hamper
the country's ambition of becoming an upper middle-income country by 2040.
Multiple indices rank the country as among those most affected by extreme climate events. The country has experienced highly destructive typhoons almost annually for the past 10 years and annual losses from typhoons have been estimated at 1.2 percent of GDP. In July 2023, Category 4 typhoon Doksuri (Egay) brought widespread flooding and landslides to the Philippines, killing at least 39 people and forcing 12,000 people from their homes.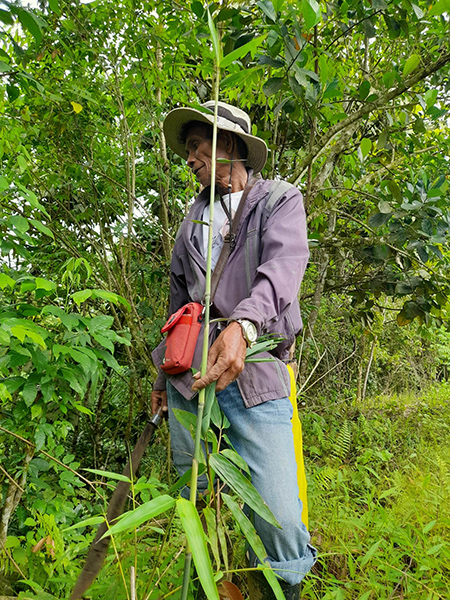 Jamuel highlights the value of bamboo in protecting the forest, by helping prevent erosion and helping restore degraded soil. He also notes that bamboo is favoured by the community to build houses because it is more resistant to floods and storms. 
According to Jemuel, the project also selected bamboo and cacao because they are robust species, resilient to climate change impacts and with significant carbon sequestration capacity.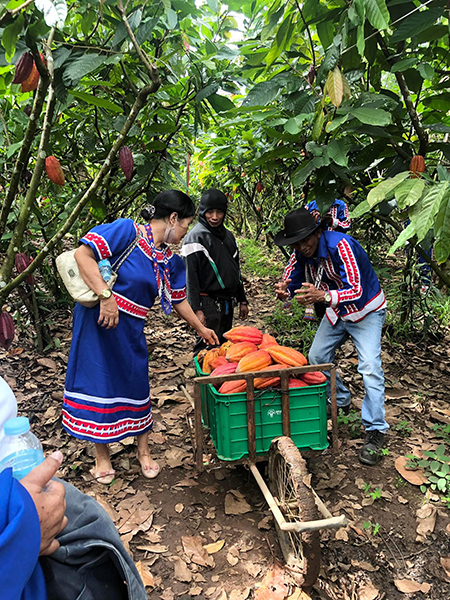 With the AFCIA grant, new bamboo and cocoa plantations were established in July 2022 – and farmers have already started to benefit. The project is currently providing some income to famers through temporary labour opportunities, supporting families to buy food and other basic needs, including children's school fees.  
"The Indigenous Cultural Communities/Indigenous Peoples have their own centuries-old knowledge, systems, and practices and have kept them alive. In the Philippines, the government is promoting (to some extent) their use in environmental protection and conservation," concludes Jamuel.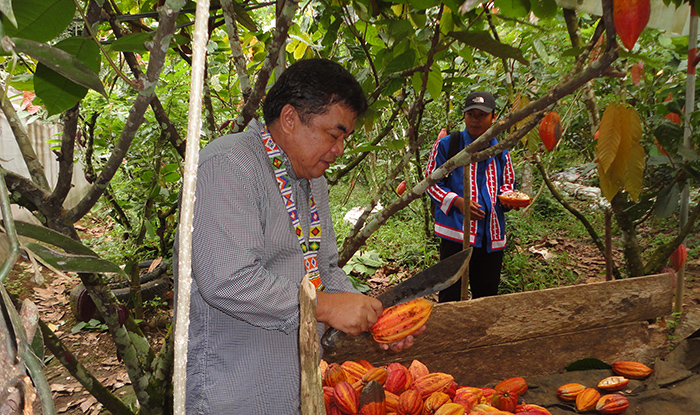 Opening cocoa.
* Also known as the Innovation Small Grant Aggregator Platform, or ISGAP