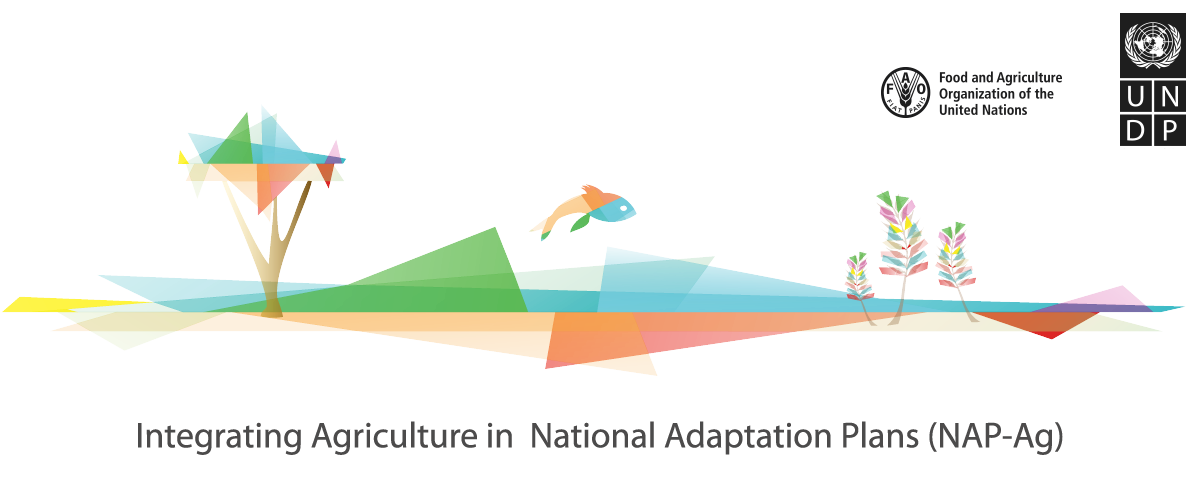 Viet Nam
Introduction
Viet Nam's agricultural sector contributes 18.1 percent to its GDP and employs approximately 47 percent of the labour force. Viet Nam has seven different climate regions with variations of temperature, rainfall patterns, and frequencies/ intensities of cyclones, floods, and droughts.
Despite these regional differences, projections indicate that climate change poses an increasingly severe threat to Viet Nam's agricultural, forestry, and fishery sectors. Rising temperatures are likely to shorten plant growth cycles in the North, and severe water shortages are likely to pose additional risks that and can reduce annual yields. The most productive agricultural area of the country, the Mekong Delta, is projected to be impacted by sea level rise and associated saltwater intrusion rendering the production of specific crops unfeasable. Along coastal areas, the degeneration of coral reefs and decreases in plankton are expected to negatively impact fish populations, while rising sea levels will force the relocation of many coastal aquaculture operations.
As a country Viet Nam has been aware of the impacts of climate change for decades, and has subsequently been developing a robust policy framework to support adaptation strategies. More recently the Government has welcomed the support of the NAP-Ag Programme in advancing its planning and budgeting of adaptation interventions into the medium and long-term.
Project details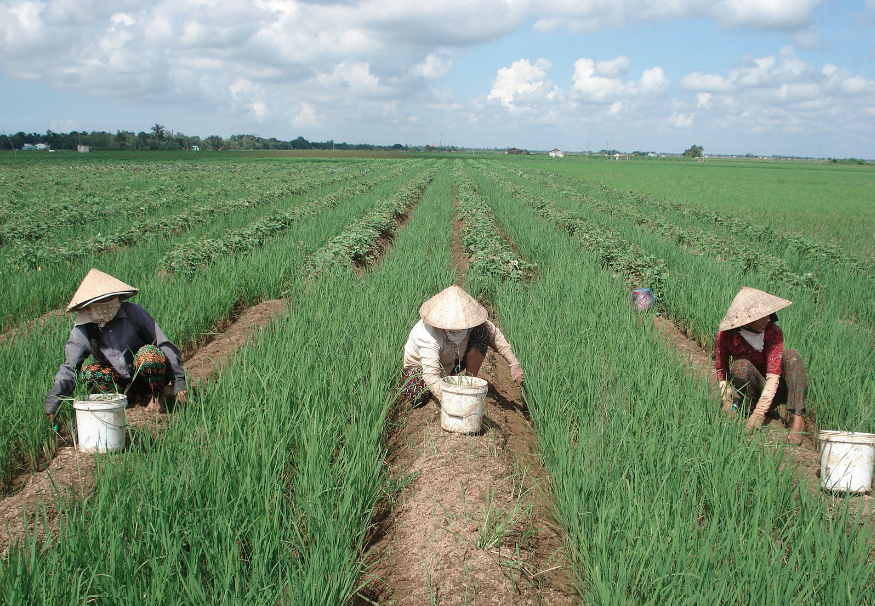 Adaptation policies
In 2011 the government released the National Climate Change Strategy (2011-2020) which stressed the importance of a comprehensive response to the impacts of climate change, specifically the threat to food security. In 2018 the government aims to release their National Adaptation Plan (NAP) (2020 – 2030), developed  with support from the NAP-Ag, and build upon lessons learned through implementing the National Climate Change Strategy.
NAP-Ag activities
The NAP-Ag activities in Vietnam are supported the Ministry of Agriculture and Rural Development (MARD) and relate to key stakeholders, and aim to mainstream adaptation in the agricultural sectors' planning processes. Laying a knowledge foundation to promote risk-informed decisionmaking, the program supported the government to undertake a comprehensive stocktacking exercise, as well as risk and vulnerability assessments and mapping, especially of particularly vulnerable areas like northern Viet Nam (landslide affected) and the Mekong Delta (sea level rise and salinization affected). NAP-Ag, furthermore, enabled key stakeholders to enhance their capacity in prioritising adaptation options and is in the process of preparing key documents to inform the design of the agricultural sectors' components of Viet Nam's updated 
Nationally Determined Contribution
 (NDC) to the Paris Agreement and NAP.
Support with leveraging climate finance
Increased country support in leveraging climate finance for the implementation of climate change adaptation strategies and frameworks in the agricultural sectors.
Provision of guidance on provincial-level adapatation planning 
Guidance is being provided to officers on how to prioritise and mainstream climate adaptation measures into provincial-level plans and investment programmes linked to sustainable agriculture and water resource management.
Inter-ministerial dialogue on assessing climate risks
The programme has supported the inception of the national NAP process and an inter-ministerial dialogue on improving the valuation of climate-related impacts and identifying solutions for comprehensive risk management, where the agricultural sectors played a prominent role. Prioritization of adaptation options is a key area of work.
Testing of an adaptation monitoring and evaluation (M&E) system
An adaptation M&E system is being tested, which could be integrated into the information system of the Ministry of Agriculture and Rural Development (MARD) to monitor MARD investment projects at national and provincial levels.
Finalisation of investment guidelines
The NAP-Ag also seeks to finalise  prioritised investment guidelines and programmes in the agricultural sectors.
Implementing agencies and partnering organizations:
United Nations Development Programme (UNDP)
Food and Agriculture Organization of the United Nations (FAO)
Federal Ministry for the Environment, Nature Conservation and Nuclear Safety (BMU)
News
> Workshop to wrap up NAP-Ag support in Viet Nam held in Hanoi
4 June 2019, Hanoi, Viet Nam - The Ministry of Agriculture and Rural Development (MARD) hosted the closing workshop of the Integrating Agriculture in National Adaptation Plans (NAP-Ag) programme, a multi-country support initiative co-led by the UNDP and FAO and financed by the Government of Germany (BMU). It provides technical assistance to identify and integrate climate change adaptation measures into relevant national planning and budgeting process, with a focus on the agricultural sectors.
> NAP-Ag Webinar - Integrating Climate Change Risks into Planning and Budgeting 
27 September 2017, Rome, Italy - The NAP-Ag Webinar on Integrating Climate Change Risks into Planning and Budgeting provided an overview of how climate change adaptation can be integrated into national planning and budgeting, with particular reference to the agriculture sectors (crops and livestock, forestry, fisheries and aquacultures). Follow link for slideshow and takeaway messages.
> Valuing Climate Change Impacts in Viet Nam 
29 August 2017, Hanoi, Vietnam - High-level inter-ministerial workshop held in Hanoi between 6 - 7 June, 2017 dived into (1) the systematic financial risks and fiscal impacts climate change poses (2) the emerging frameworks for valuing climate-related damages agriculture and water management sectors and (3) best practice examples of partnerships to mitigate systematic climate risk and related losses. Follow link for resources and key insights from the workshop
> Valuation of Climate Change Impacts for Better Responses in Viet Nam (Viet Nam News)
07 June 2017, Hanoi, Viet Nam - At a workshop jointly organised by the Ministry of Agriculture and Rural Development and UNDP, the deputy minister addresses the need for Viet Nam to calculate damage relating to climate change impacts in order to improve natural disaster response and mitigation work. 
Country initiatives
Reports and publications
Reports and Publications of relevance to Country Teams
Training & Tools