Pre-Food Systems Summit 2021: SCALA session - Accelerating the implementation of the Paris Agreement through climate-resilient food systems
Tuesday, 27 July at 13:30-14:20 (CEST)
The joint-FAO and UNDP programme, Scaling up Climate Ambition on Land Use and Agriculture through Nationally Determined Contributions and National Adaptation Plans (SCALA) has organized a parallel session at the Pre-Food Systems Summit to bring attention to the need for a sustainable food-systems approach in the implementation of climate-resilient strategies to facilitate transformative change. 
Register to the Pre-Food Systems Summit here.
The session will aim to highlight the opportunities to mitigate climate change and build climate resilience through regenerative food systems and the importance of strengthening agriculture and land use targets under NDCs and the formulation of evidence-based NAPs for increased climate ambition and action. This session will also highlight the role of the private sector and research organisations. 
The expected outcomes of the parallel session are:  
Exchange on countries' food system policies to identify entry points and opportunities to accelerate NDCs and NAPs implementation through sustainable food systems
Share developing country experiences, lessons learned and best practices
Present the benefits of Private Sector Engagement (PSE) to food systems climate action
Agenda 
The session will be moderated by Ms Maryam Rezaei, Food Systems Advisor (FAO)
Welcoming remarks by Ms Rohini Kohli, - Lead Technical Specialist NAPs, UNDP 
Presentation on Transformative agri-food pathways for achieving global climate targets by Prof Charles Spillane, Director of Ryan Institute, National University of Ireland Galway
Panel discussion:

Mr John Chrysostom Birantana, Senior Principal Policy Analyst at the Ministry of Agriculture Animal Industry and Fisheries, Uganda
Mr Vinod Ahuja, FAO Representative in Mongolia
Mr Greg Downing, Sustainability Director on Climate at Cargill

Q&A
Key messages and closing remarks by Ms Rohini Kohli
Speaker Bios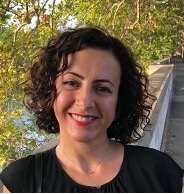 Maryam Rezaei is Food Systems Advisor in FAO's Food Systems and Food Safety Division in Rome. Working with FAO since 2013, she has been managing and supporting the design, implementation and evaluation of food systems related projects and programmes, focusing on sustainability assessment, food loss and waste reduction and building resilience of food value chain actors to the impact of climate change. Before joining FAO, she worked with private sector food processing companies and later with NGOs and rural cooperatives in developing countries. Maryam has an MSc in Food Science and Technology from Ecole Supérieure d'Agricultures d' Angers, France, with a specialization in local and territorial food systems.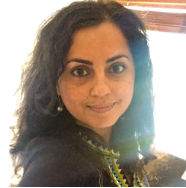 Ms. Rohini Kohli works as Lead Technical Specialist, National Adaptation Plans, in the Nature, Climate and Energy team at UNDP. Since 2013, she has been engaged in providing technical support to partner countries to advance their efforts on integrating climate change into national and sub-national development planning processes through NAPs and NDCs. Rohini has worked for over 15 years on issues related to poverty, environment, gender and climate change, with a focus on data, policy and planning.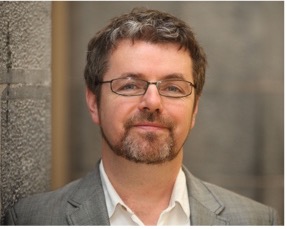 Prof. Charles Spillane is the Director of the Ryan Institute (www.ryaninstitute.ie) at the National University of Ireland Galway. As NUI Galway's largest research institute, the Ryan Institute's interdisciplinary sustainability research mission is advanced by circa 500 full-time researchers across 100 Research Groups and 12 Research Centres responsible for over 350 funded research projects representing circa. 20% of the university's overall research income, and over 25% of all research outputs of NUI Galway. Prof. Spillane's research group works on agricultural research for sustainable development, particularly with partners in developing countries. Prof. Spillane has a degree in Biotechnology (Dublin City University) and a PhD in crop genetics (Trinity College Dublin), and has worked as a research scientist in the John Innes Centre (Norwich), Cold Spring Harbor Lab (New York), Friedrich Miescher Institute (Basel) and University of Zurich. Prof. Spillane has worked extensively as a technical/policy advisor/consultant on agricultural research for development with the United Nations Food and Agriculture Organisation (FAO), and the Consultative Group on International Agricultural Research (CGIAR), particularly with the FAO Commission on Genetic Resources on the inter-governmental negotiations leading to the 2001 International Treaty on Genetic Resource for Food & Agriculture. In NUI Galway, Prof. Spillane is the founder and Director of the award-winning Masters degree program in Climate Change, Agriculture and Food Security (MScCCAFS), in partnership with the CGIAR's CCAFS program. Prof. Spillane is the Chair of the Irish Forum for International Agricultural Development (IFIAD, www.ifiad.ie).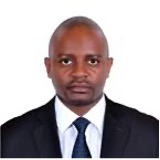 Mr. Birantana John Chrysostom is a Senior Policy Analyst at Ministry of Agriculture, Animal Industry and Fisheries (MAAIF) in Uganda. He has extensive training in Policy planning and management and holds a Master of Demography from Cairo Demographic center. Over 20 years of career practice, John has supported policy formulation with keen focus on integration of gender and social exclusion issues in sectoral planning, agricultural value chains development and climate change action. In addition to his cardinal role in identifying sectoral policy gaps and developing strategies for gender and climate change mainstreaming within agricultural programs, John doubles as a Climate Change and Gender Desk Office, as well as SCALA Programme Focal Person in MAAIF.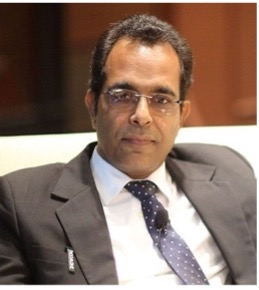 Mr. Vinod Ahuja, Ph.D. Agricultural Economics, is the Country Representative of FAO in Mongolia. Prior to moving to Mongolia, he was based at the FAO Regional Office for Asia and the Pacific, Bangkok as Livestock Policy Officer. During 1998-2009, he taught at the Indian Institute of Management, Ahmedabad, India and worked for the World Bank in Washington DC during 1994-97. He has written extensively on a broad range of topics including barriers to collective action, poverty and income distribution, commercialization of agricultural services and food security and nutrition.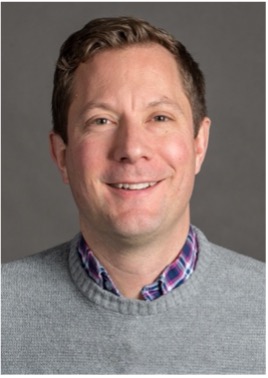 Mr. Greg Downing is currently Director of Sustainability at Cargill, where he leads the development and execution of the company's climate change strategy. He partners with business units across the organization to identify risks, quantify impacts, and develop carbon reduction strategies for all of Cargill's global activities. Prior to Cargill Greg worked at Target, where he led various aspects of the retailer's energy and greenhouse gas management programs, as well as efforts to remove chemicals of concern from consumer products. He has consulted with cleantech startups, large multi-nationals, and local and regional governments on various sustainability initiatives. Greg holds a PhD in Paleoclimate & Isotope Geochemistry from Columbia University in New York, and a BA in Anthropology from the University of Minnesota.
Last Updated: 26 Jul 2021