COP26 side event: Engaging the private sector to implement agriculture and land use priorities of NDCs and NAPs
Monday 8 November 2021 at 16:45-17:45 (GMT)
The SCALA programme is organizing a semi-virtual side event at the Multilateral Development Banks Pavilion at the 26th UN Climate Change Conference of the Parties (COP26) in Glasgow on "Engaging the private sector to implement agriculture and land use priorities of nationally determined contributions (NDCs) and National Adaptation Plans (NAP)s". This side event is organized by FAO and UNDP in partnership with the World Business Council for Sustainable Development (WBCSD). This event is targeted towards private sector actors, government stakeholders and other practitioners working on adaptation and mitigation strategies, including civil society organizations and academia.
Event recording
Objectives:
Discuss the role of private sector engagement in accelerating climate action in the land use and agriculture sectors, including barriers and opportunities to scale up innovative finance.
Unpack collective entry points for private sector actors to engage in NDC/NAP processes.
Capture a range of experiences from various private sector actors engaged in climate action in the land use and agriculture sectors.
Launch the technical assistance facility of the SCALA programme, providing an overview of services offered, eligibility criteria and application process.
Agenda

:
Opening remarks – Ms. Birte Derrix, Policy Advisor, International Climate Initiative, German Environment Ministry (BMU)
The role of the private sector in NDC/NAP implementation – Ms. Neha Rai, Private Sector Specialist, FAO
Panel discussion:


Private sector investment potential in the agriculture sector of Cote d'Ivoire
Acumen Resilient Agriculture Fund's (ARAF) role in supporting agribusinesses to build the climate resilience of smallholder farmers.
Role of Farm Animal Investment Risk & Return (FAIRR) as a food and agriculture investor network working with investors to make companies align with NDCs.
WBCSD experiences with multi-stakeholder engagement.

The launch of the Technical Assistance Facility to support Least Developed Countries to engage with the private sector in implementing NDCs and NAPs – Ms. Srilata Kammila, Head Climate Change Adaptation, UNDP
Closing remarks – Ms. Julia Wolf, SCALA programme manager, FAO (in-person)
The event will be moderated by Ms. Julia Wolf, SCALA Programme manager, FAO (in-person) 
Speaker bios

:
Ms. Birte Derrix, Policy Advisor, International Climate Initiative (IKI), Federal Ministry of the Environment, Nature Conservation and Nuclear Safety (BMU)
Birte Derrix has been working as a policy officer with the International Climate Initiative (IKI) since 2019. She is responsible for the IKI adaptation portfolio, with a focus on Ecosystem-based Adaptation (EbA) and National Adaptation Plans (NAPs). In addition, she is working on the new IKI gender strategy with the aim to systematically integrate gender aspects into IKI projects. She has regional experience in West Africa where she has supported the development of Togo's NAP.
Ms. Julia Wolf, Programme Lead, SCALA, FAO
Julia is an Agricultural Economist and has worked for FAO, UNDP, the German Government and NGOs for over eighteen years. She is the FAO Global Programme Coordinator for the Scaling up Climate Ambition on Land use and Agriculture through NDC and NAP (SCALA) programme, and previously the Integrating Agriculture in National Adaptation Plans (NAP-Ag) programme. Julia also supports FAO's engagement in UNFCCC processes including on NDC, NAPs and the Koronovia Joint Work on Agriculture (KJWA). Julia has a master's degree in International Agriculture Sciences from Humboldt University in Berlin and a postgraduate degree in development from the German Development Institute.  
Ms. Maria Lettini, Executive Director, FAIRR Initiative
Maria is the Executive Director of FAIRR, a global network of over 300 investors with $45 trillion in combined assets.  The network engages stakeholders around the material ESG risks in today's global food system. Before joining FAIRR, Maria spent six years at Principles for Responsible Investment (PRI).  Maria has over 20 years' experience in global investment banking, business and finance.
Ms. Neha RAI, Climate Change and Private Sector Specialist, FAO
Neha Rai is a climate change and private sector specialist at FAO with more than 15 years of experience working in adaptation planning, climate finance, and policy. She is currently focusing on private sector engagement in implementing national climate plans (NDCs and NAPs).  Neha has previously worked as a Senior Researcher at IIED in the UK on climate finance and M&E. While her roots are in India, her international development experience is strongly grounded in a wide range of developing countries including Gambia, Nepal, Bangladesh, Cambodia, Senegal, Tanzania, Kenya, Mali, Ethiopia, and Mozambique. She is also the Editor of the Earth scan book titled "The Political Economy of Low Carbon Resilient Development" (2016). 
Ms. Rebecca Mincy, Investment Director, Acumen Resilient Agriculture Fund (ARAF)
Rebecca has several years of experience in agriculture, impact investing and asset management. Over the last seven years, she led and made direct investments in the agribusiness sector in East Africa. She developed a regional agriculture strategy and expanded the portfolio that has already reached more than 5.4 million smallholder famers reached and affected 27 million lives across Rwanda, Kenya, Ethiopia, and Uganda. Rebecca holds an MBA in Finance from Columbia Business School, and a BA from Stanford in French. She currently serves as a Trustee for UK-based charity TechForTrade, and is co-founder of Catwalk to Freedom, a non-profit that uses fashion to help educate and provide sustainable employment training to South Sudanese refugee girls facing or fleeing early marriage.
Mr. Richemond Assie, Coordinator of the NDC Support Programme at the National Climate Change Programme, Cote D'Ivoire
Richemond has more than 13 years of experience working in climate change related issues. He is currently the coordinator of the NDC Support Programme and the Capacity Building Initiative for Transparency (CBIT) project in Côte d'Ivoire. He previously held positions as the national coordinator of GHG inventories in Côte d'Ivoire, as Cote d'Ivoire's GCF National Focal Point, as Cote d'Ivoire's UNFCCC National Focal Point, and coordinator of the National Climate Change Programme in Cote d'Ivoire.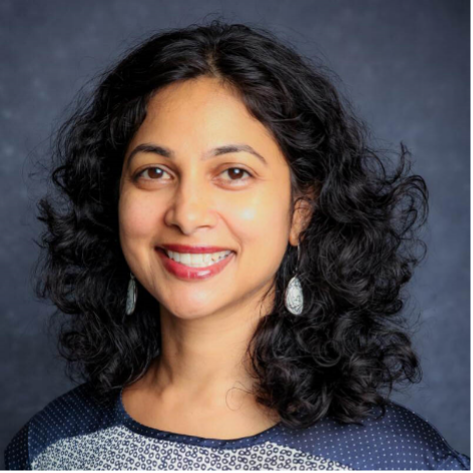 Ms. Srilata Kammila, Head Climate Change Adaptation, UNDP
Srilata Kammila serves as the Head for Climate Change Adaptation, in the Bureau for Policy and Programme Support at UNDP. She is responsible for strategic leadership and management of adaptation programming in over 100 countries and oversees UNDP's support to countries on mainstreaming adaptation into policy and planning. UNDP's adaptation portfolio assists countries to advance climate-resilient development in the context of the SDG agenda. Prior to joining UNDP, Srilata worked at the World Bank and guided several cross-sectoral projects in Africa, Asia and Small Island Developing States to deploy low-emission technologies (including solar, wind and geothermal) and develop renewable energy and energy efficiency policies and programmes. Srilata holds a Bachelor of Science (Engineering) degree from University of Alberta in Canada and a joint Masters in Business Administration from MIT and Master of Public Administration from Harvard, USA.
Mr. Tony Siantonas, Director, Scaling Positive Agriculture, World Business Council for Sustainable Development (WBCSD)
Tony leads WBCSD's Scaling Positive Agriculture project, which addresses how to achieve a net-zero, nature positive and farmer-centered agricultural system, identifying actions on climate change, soil health, land restoration, finance mobilization and digital innovation. Tony has worked on climate change, agriculture and sustainable development for over 15 years and has lived and worked as an advisor in East Africa for the Ethiopian Government, focusing on the transformation of the smallholder farming agricultural sector, and in Europe for Deloitte specializing in corporate sustainability and climate change strategy. He holds an MSc in Environmental Technology from Imperial College London, and BSc in Environmental Sciences from the University of East Anglia, UK.

Last Updated: 9 Nov 2021